Hey everyone! So in an effort to be a little more active and get some thoughts and opinions from you all on my photography, I thought I'd share some photographs.

Most recently I took an online photography course at my college and I loved it. It took me out of what I'm used to taking photos of and I got to think in perspectives that I've never thought in. I didn't have any guidance in the class other than being told to take photographs in different compositions, colors, and lighting. Or I had to emulate a famous photographer. I felt it made me appreciate photography more and learn more about how I take photographs. So that's one recommendation from me- do something you aren't used to! And if you can, taking a photography class is great too.

I'm hoping to purchase a DSLR soon, so all I have to use currently is a little Sony Cyber-shot. It does it's job, haha.

Anyways, here are some photographs of mine, the first few I post will be from my projects during this photography class. Some are edited, but only in either brightness, contrast, or to grayscale.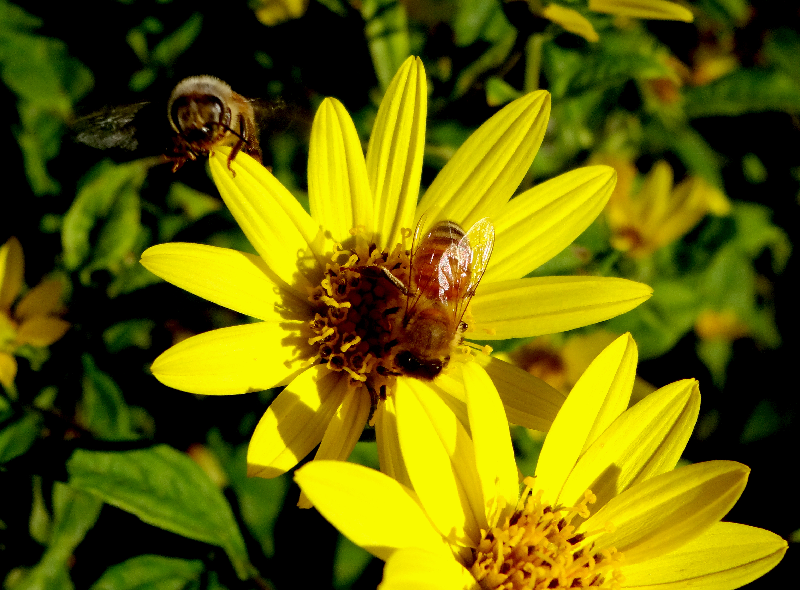 Honeybees out in my university's Lepidoptera Trail.
Autumn leaves that I thought looked cool in a nearby stream.
Dried-up juvenile horseshoe crab I found on the beach.